The Leaders of Design & Innovation
Meet the companies that we call partners. They form the foundation of our product specifications thanks in part to their best-in-class performance, breadth of product offering and ongoing technological innovation.
Backed by over two decades of in-house, hands-on design and audio engineering, Anthem is the brand of choice for knowledgeable audiophiles, professional musicians and casual listeners alike. Anthem's award-winning preamplifiers, amplifiers and AV receivers deliver an unprecedented level of reliability and functionality for a world-class home theater, dedicated listening room and more. Revel in perfectly optimized high end audio performance with Anthem's proprietary room correction technology that sonically ensures top-quality sound throughout any space in your Salt Lake City, UT home. Promising pure audio with no trace of coloration or risk of distortion, Anthem always puts you front and center with your favorite entertainment.
Experience personalized control for your unique lifestyle with the power of Salt Lake City-based Control4. Connect virtually any device in your home or business to work together, and command them all with customized one-touch controls and scenes from your system remote or smart device of choice. Whether you're home or away, Control4 gives you the power to command and monitor your estate or business in one platform. The transformative benefits of a smart connected home and business with Control4 delivers convenience, peace of mind and an efficient environment that's comfortable and safe.
Founded in 1949, McIntosh is known for offering distinguished home audio systems that deliver the ultimate experience in music and film. Offering products for two-channel stereo sound systems and multi-channel home theaters with surround sound, McIntosh continues to define the ultimate home audio entertainment experience for discriminating listeners around the world. Our iconic blue Watt output meter is globally recognized as a symbol of quality home audio. With a McIntosh home stereo system or home theater, listeners have the ability to create their own luxury audio experience – and truly live their music. McIntosh products are designed and handcrafted at our Binghamton, NY factory by our dedicated employees who share a passion for music and the McIntosh heritage. Since our inception, McIntosh has been powering some of the most important moments in music history and pop culture. From President Lyndon Johnson's inauguration speech to Woodstock to the famous Grateful Dead "Wall of Sound," McIntosh has not only witnessed history, we have shaped it.
Heading into the third decade of the 21st Century, their fourth decade as an innovative industry leader, Paradigm's mission remains true to our beginnings. And so do our loudspeakers. Paradigm continues to lead the competitive consumer electronics industry by staying on the cutting edge of audio science and technology. Award-winning Paradigm products are now carried by more than 25 international distributors and are available in over 55 countries around the world. The new Persona has reinforced our position as one of the best-selling high performance loudspeakers in North America. Our combination of superior performance backed by applied science, with a new vision of luxury design, and a renewed dedication to authentic value, makes us really excited about the future of high-end home audio. We can't wait to show you what's next!
Enjoy a more comfortable environment while reducing your energy consumption with QMotion's advanced shading systems. Using a mobile app, voice commands or elegant keypads, open and close shades throughout your space for the ultimate comfort and efficiency. One of the industry leaders in motorized shades, QMotion helps residential and commercial spaces optimize their use of natural light. Electric shades open and close in unison with silent motors that won't interrupt your daily activities. Founder Willis Mullet instilled an expectation of uncompromising quality found in all of QMotion's products. Aesthetics never come second to Qmotion with slim brackets, decorative mounting options, and a wide range of fabric styles and colors. Transform your décor and lifestyle by integrating their cutting-edge automated shades.
For more than 20 years, Salamander Designs® has been designing innovative, specialized furniture systems that are shaped by your needs. Our facility is designed for materials and production to flow through an efficient process. Salamander manages using "Lean Manufacturing" principles and "pull manufacturing" techniques. This process allows us to Build-to-order thereby allowing us to carry virtually no finished goods stock. The concept is for the customer to "pull" the product through production with his order…you ask for it and we build it.
Sonos envelops every space of your Salt Lake City home or restaurant sound system with brilliant audio, creating a soundscape you can easily customize to play what you want, where you want. With smart, wireless speakers for your music and cinema, Sonos expands crystal-clear audio anywhere you desire and connects to all your favorite media sources for easy, one-tap listening. Seamlessly command your speakers with voice activation or from your smart device of choice and rediscover your favorite music with a sound system that lets you listen your way.
Our handmade musical instruments are true to Italian expertise. We invest them with an unforgettable voice that immerses you in a natural sound experience. We are creative technicians, inventors of cutting edge design solutions. Every single detail is so carefully planned that our products become everlasting works of art. Sonus faber brand tells a story. By means of sound and materials of Sonus faber creations we transmit our values and communicate our beliefs. Each Sonus faber product, be it past, present or future is able to take the listener into a world of long-lasting tradition, Italian culture and craftsmanship.
Sony takes the home entertainment experience to an entirely new level with our premium line of ES Receivers, ES Home Theater projectors, 4K HDR Televisions and ES and AR Speakers. They all work together beautifully to give you and your clients an integrated experience as captivating as the entertainment itself. ES Receivers offer a suite of new integration features while delivering the superior audio and video quality you expect from Sony. In addition to a removable faceplate to protect your settings, the new ES receivers feature enhanced compatibility with leading control systems, intuitive web-based configurability, native HDR and HDCP 2.2 support, and so much more.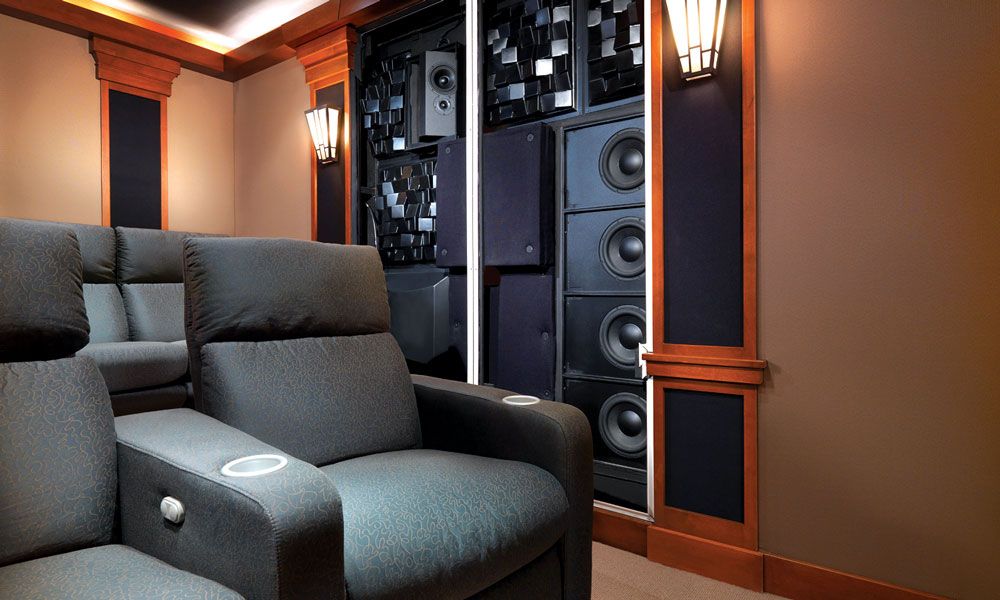 Bespoke sound solutions from Triad stand apart in an audio industry filled with cookie-cutter products. Relish in superior sound with their high-end architectural speakers designed to integrate elite sound reproduction into luxury living environments. Expertly designed, hand-crafted and installed, Triad audio solutions are ideal for any application ranging from 2-channel to immersive surround sound. All their speakers are built-to-order at their Portland facility to deliver exactly what you need while showcasing all their latest audio technology. Designed using European drivers used by only the top manufacturers in the world, Triad offers the best performance and value. Enjoy a wide range of models available, from their flagship loudspeakers to their more discreet in-wall and in-ceiling varieties.
We Also Represent These Fine Brands
---
Seymour Screen Excellence
Start Your Journey to Smarter Living
Connect with us to learn more about how these industry-leading brands work together to create your dream smart home or business.